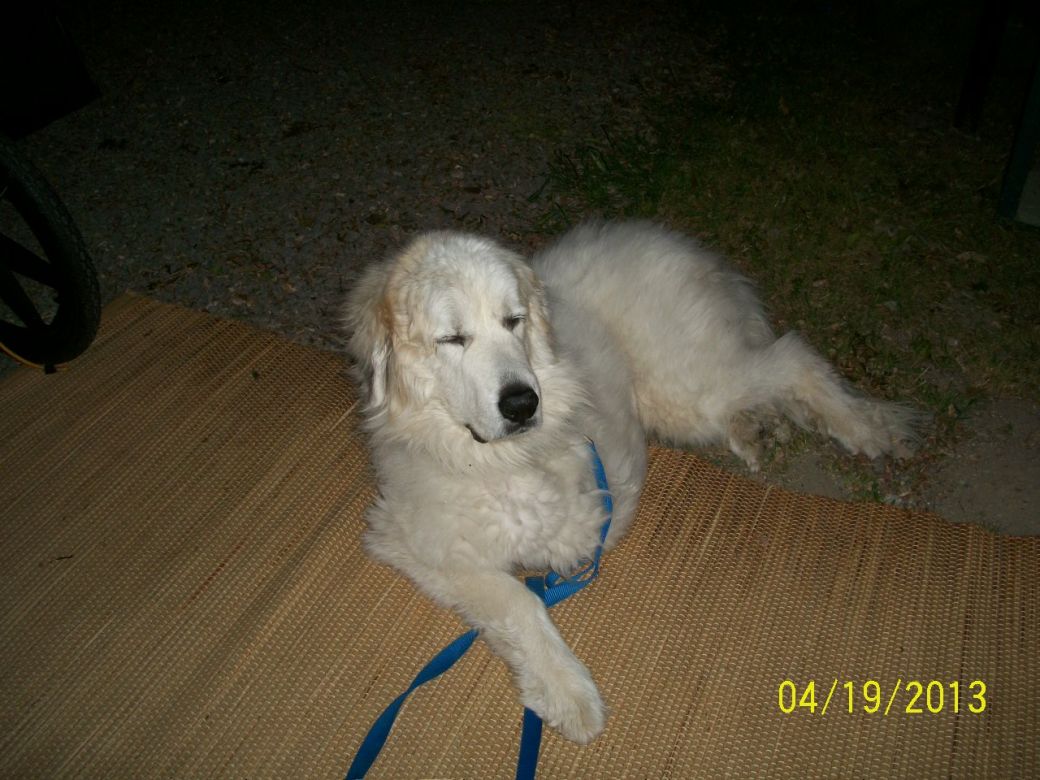 I have a dog like some of you who is afflicted with cancer…OS. He is sadly dying of this horrible cancer. I fight the fight just like all of you and wish for a miracle everyday. I like many of you have spent thousands of dollars to fight this disease.
I read all the posts on the dog bone cancer groups and the artemesin and cancer group and am overwhelmed at how many of us have had more than one 4 legged friend die of cancer. This leads me to ask WHY ARE ALL OUR DOGS DYING OF CANCER? 
I have my dog on so many herbs and pain meds and arte in the hopes of fixing this thing just like all of you! I have succeeded at keeping the ultimate loss for my Louie for over a year. But s I sit here writing this I think all of us need to raise up a very loud voice to all the Vets treating our friends, all the Vet foundations, all the techs, all the dog food makers and get some answers. I read the other day that 8000 dogs are diagnosed with cancer each day. Every day, almost 4200 people are diagnosed with cancer in the United States.
We are a strong group fighting a fight that is consuming every living being and I so wished all of us could somehow become a loud voice and rattle the halls of the govt. until they take all that money they waste and put it to the research on cancer and holistic intervention.
My grief and diligence in fighting cancer for Louie has raised the levels of my voice so what say you….how can we be heard on this terrible disease and find the WHY?
I don't want one more dog or cat or person to suffer without a fight!